I spend a good deal of time planning for transitions, as both a parent and educator. So when I recently received an unexpected opportunity to work on a long-term educational project with global impact, I started the arduous task of planning a graceful mid-year exit from the classroom.
I cleaned up all my curriculum maps. I documented my daily routines. I re-organized all of my server files. I shared permissions for all of my Google Apps for Edu data. I made screencasts of all iPad management processes. I worked with administrators to hire and train a middle school technology integration coordinator and a lower school technology specialist. I practiced my conversations with students prior to the announcement.
I thought I was in good shape until my last day of school. My final sessions with kids were tinged with sadness. Students asked all sorts of thoughtful questions about my future plans – ranging from when I would visit to my dog's ability to accompany me to work at Google.
What I was completely unprepared for was students, faculty and administration leveraging the tools & skills we'd been exploring to give me a send off. I received a heart-warming and beautifully composed email from a student who had a history of mis-using the communication medium to make others feel bad. I received digital cards, digital collages, video goodbyes, HTML formatted farewell cards, and even a digitally sketched portrait. Students used a variety of digital media to capture the last day, including a high-5 tunnelled super send off!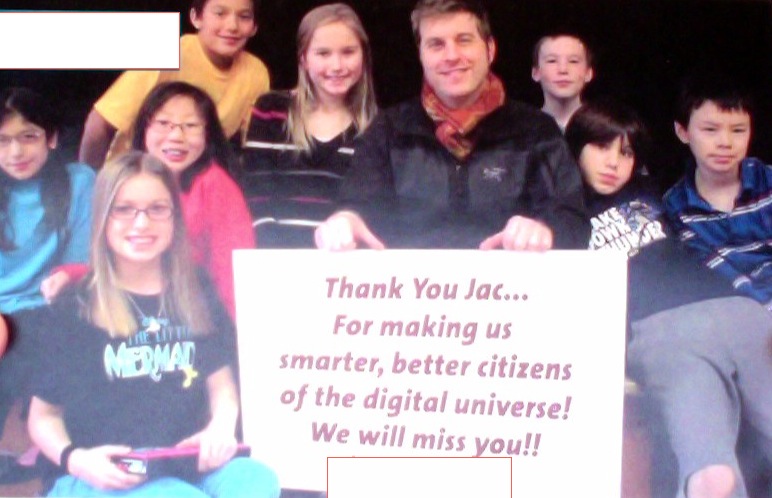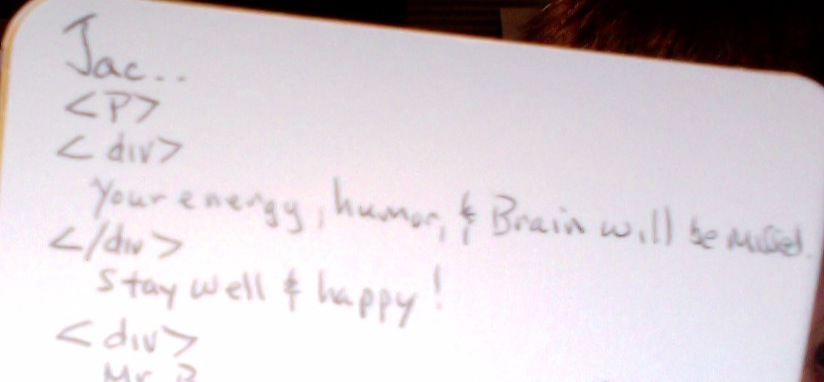 Finally, as the recent collaboration (below) with a class in Los Angeles reminded me: just because I've left teaching full-time doesn't mean I can't continue to participate in education. I'm looking forward to working with students in the future and using technology as a form of self-expression and communication to enhance those experiences.