My classroom is a busy and sometimes hectic place to be (good hectic, think focused chaos). I'm always looking for ways to be more efficient with my time, and I've been playing with a few different pieces of software that may be working their way into my everyday life. Here are 4 companies that are making my life more productive, and why:
Evernote (free | iOS, Android, Blackberry, Windows Phone 7, Windows, OSX) – My blog posts used to live in WordPress' "drafts" posts, meaning I only ever wrote while sitting at a computer (WordPress app is a little clunky, especially for photos & video). I've spent 2 weeks writing in Evernote, where I can keep my thoughts organized with or without an Internet connection. When writing a short story on Seattle's Mini Maker Faire, I took notes, photographs and recorded interviews all from within the iOS Evernote app. Definitely going to continue with this option for a while and see if it improves my overall workflow.
Snapseed ($20 for computers | iOS, Windows, OSX) – The iTunes store "App of the week" is Snapseed, an intuitive photo manipulation application that elegantly takes advantage of iOS swipe controls. My students are loving the power that this software affords. Like Photoshop-very-lite but without the learning curve. There is also a full desktop version that I haven't tried yet.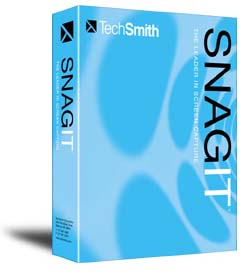 Snagit ($50* ((Full disclosure: I received a free Snagit license through my registration to the Flipped Conference this June in Chicago. Thanks to Jon, Aaron & Dave (Techsmith) for this awesome hook-up.)) | Windows & OSX) – Snagit is TechSmith's screen-capture tool for Windows and OSX. I thought I was content with Windows PrtScn pastes into Powerpoint (right click to save as image) & OSX keyboard shortcuts into Preview until I tried Snagit. My favorite feature is one I've looked for in the past – the ability to take a picture of an entire website even if it longer than your screen is tall. (Example at the bottom of this post with perspective and edges added from within Snagit.)
CloudOn (free | iOS & Android) – CloudOn is an iPad app that connects the user to a server running Windows, where one can access full versions of Microsoft Office. While I prefer to do serious work on a laptop or desktop, there are times when edits need to be made on the go. A recent update of CloudOn allows users to save directly into Google Drive, as well as the app's original Dropbox sync abilities.