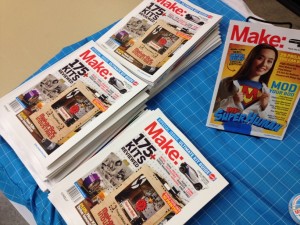 Seattle Center will be a-whir this Saturday & Sunday (June 2nd/3rd from 10-5) with the first ever Seattle Mini Maker Faire. 150 volunteers are collaborating to put on a technology & art event expected to draw over 1,000 attendees.
The event is inspired by the DIY/hacker/art/technology culture that values craft, innovation and creativity in all walks of life. From circuit boards and robots to paper craft and games, there is something for everyone – Seattle's makers range from the young LaSERClub kids to the self-described "old nerds" of 728.
"A Maker Faire is the perfect compliment to Science Week at Seattle Center. The Expo includes interactive company demonstrations and we are featuring the work of clubs, community organizations, and individual artists," says event producer Christin Boyd.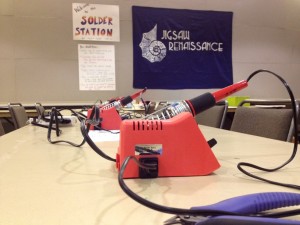 Meet up with home-grown organizations such as Sustainable West Seattle's tool-sharing library or learn to silk-screen with SimpleKraft.
Get hands-on with the interactive art of Krane with a K or learn how Joshua Madara controls robots with his mind. A selection of workshops are listed online and a full roster of the weekend's presentations can be found at the Seattle Mini Maker Faire website.
Children 12 and under are free (no ticket required), everyone else can grab a ticket online or at the door. The Seattle Mini Maker Faire will be held in the Northwest corner of Seattle Center.