Back in April 2011 I wrote a quick post on how to get started with Blogger in your classroom. Google has since updated the user interface at Blogger, so this is an updated version of the instructions…and the process is even easier than before. Jump to the bottom of this post for a video walk-through, otherwise, here are the steps:
Start the clock, let's build a blog:
0.00: Go to Blogger.com (Blogger.com is owned by Google. If you already have a Gmail account just login, otherwise you'll need to add 45 seconds to create one).
0:12: In the webpage that opens, search for the "New blog" button and click it.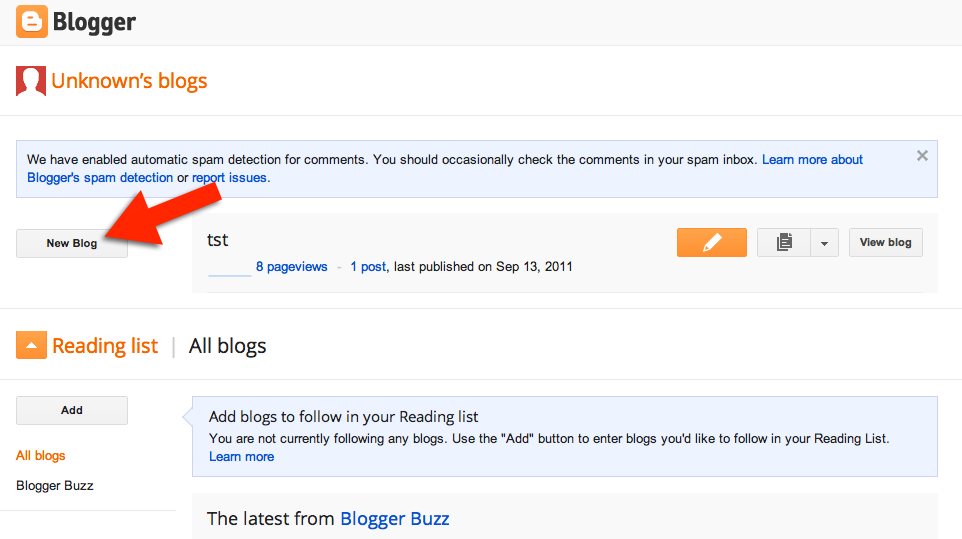 0:15: Add the title for your blog, create the URL (the address people will type to see your blog), and choose a template. Click "create blog!"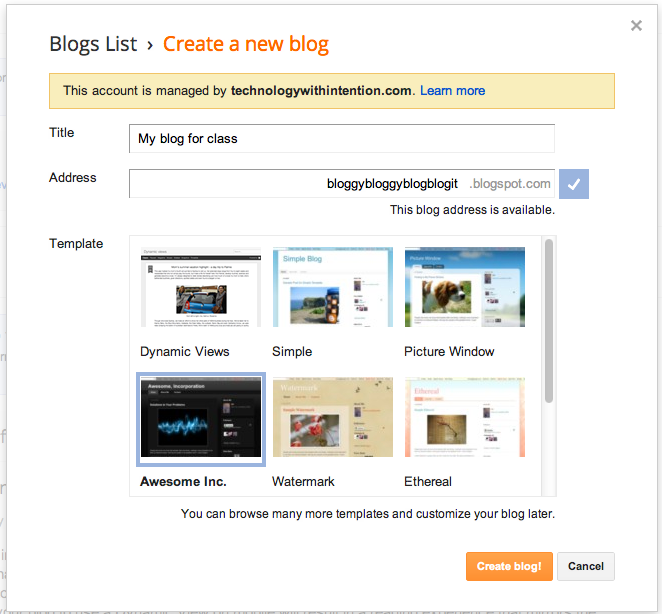 0:40: Click the "view blog" button to admire your new homepage.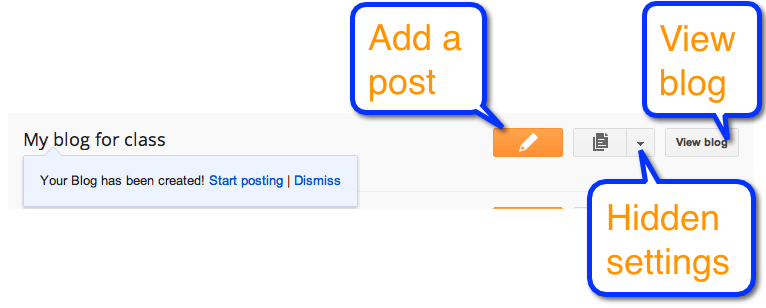 0:50: Enter the blog settings via the drop-down menu and take a look around.
1:20: Sip a tasty beverage while your first brilliant post idea percolates.
1:35: Click the "new post" button to start adding content.
2 minutes? Really? Yes, really: